Friday, May 19 – Sunday, May 21, 2023
Presented by:

Join us for the 2023 CAMBA's Women's Mountain Bike Weekend North at the Mt. Ashwabay Trails overlooking Chequamegon Bay and Apostle Islands.  Open to all identifying as women, all skill levels are welcome.  Instruction provided by regional certified coaches experienced in teaching beginner, intermediate, and advanced riders of all ages who want to gain confidence on their bikes and improve their skills.  Beginning riders will learn basic bike handling skills for single-track riding, while advanced riders will expand their knowledge on the challenging Mt. Ashwabay trails.  All participants will receive swag, breakfast and coffee each morning, Saturday and Sunday lunch, and snacks.  Come on up and experience the rad trails, excellent food, the sweetest swag, and more fun than you can shake a stick at!
See the tentative schedule below – note that this schedule is subject to change and all participants will be notified if there are any changes. Email Laurie at lwoodbury@cambatrails.org with any questions.
Location:
Mt. Ashwabay Chalet, Bayfield WI (trail map)
Howl Adventure Center, 35265 S Co Hwy J, Bayfield, WI 54814
Cost: $325
Limited to 64 participants. All skill levels are welcome.  Note:  As a mountain bike skills clinic, we ask that all bikes have at least 2″ tires and do not have drop (road bike style) handlebars.  Email us if you have questions on your bike.
Lodging (not included in registration): There are many great places to stay on the beautiful Bayfield peninsula, many with views of Lake Superior and close to the CAMBA trails at Mt. Ashwabay, Howl Adventure Center, and downtown Bayfield.  https://www.bayfield.org/lodging/
Clinic Schedule (subject to change):
Friday
4:00-6:00 pm – Gather at Howl Adventure Center to check-in, meet fellow participants. Mechanics will be on hand for any bike help and tune-up needs. Superior Taco will also be there with some tasty food and Adventure Club Brewing is on site. Make your nameplate and Raffle tickets on sale.
6:00 Break into your groups for bike checks introductions.
Saturday
8:30 am – Local Coffee and breakfast treats at Mt. Ashwabay
9:00 am – Noon – Skills and drills
Noon- Lunch at Mt. Ashwabay.
1:00-4:00 pm – Skills and practice on trails
Dinner on your own in Washburn or Bayfield.
6:00 pm at Howl Adventure Center: Join in on educational and fun breakout sessions such as basic bike maintenance and repair, how to change a flat tire, suspension set-up, packing your pack, stretching and conditioning, brakes and maintenance, trail advocacy, and overcoming fear. RAFFLE for some big prizes with proceeds going to CAMBA trails!
Sunday
8:30 am – 9:30 am – Breakfast burritos and local coffee.
9:30 am – 1:00 pm – Group riding at Mt. Ashwabay
1:00 – Lunch to go
While attending the Mt. Ashwabay Women's Mountain Bike Clinic or in the future when visiting the Bayfield area, please be sure to patronize the generous sponsors who help fund the development of the Mt. Ashwabay Trails.
Cancellation policy:  We will refund registration less a $50 processing fee up until four weeks prior to the event.  After that, refund (less a $50 processing fee) will be dependent upon filling your spot from our wait list.  If we cannot fill your spot, we cannot provide a refund after that point.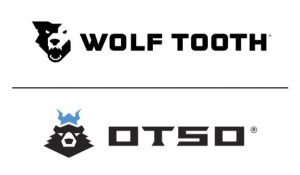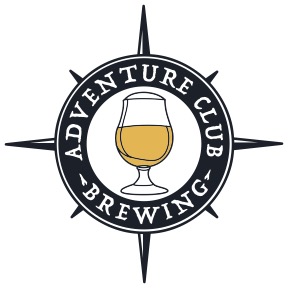 Tsuga Daddy & Magic Carpet Sponsors