Friday, June 10 – Sunday, June 12, 2022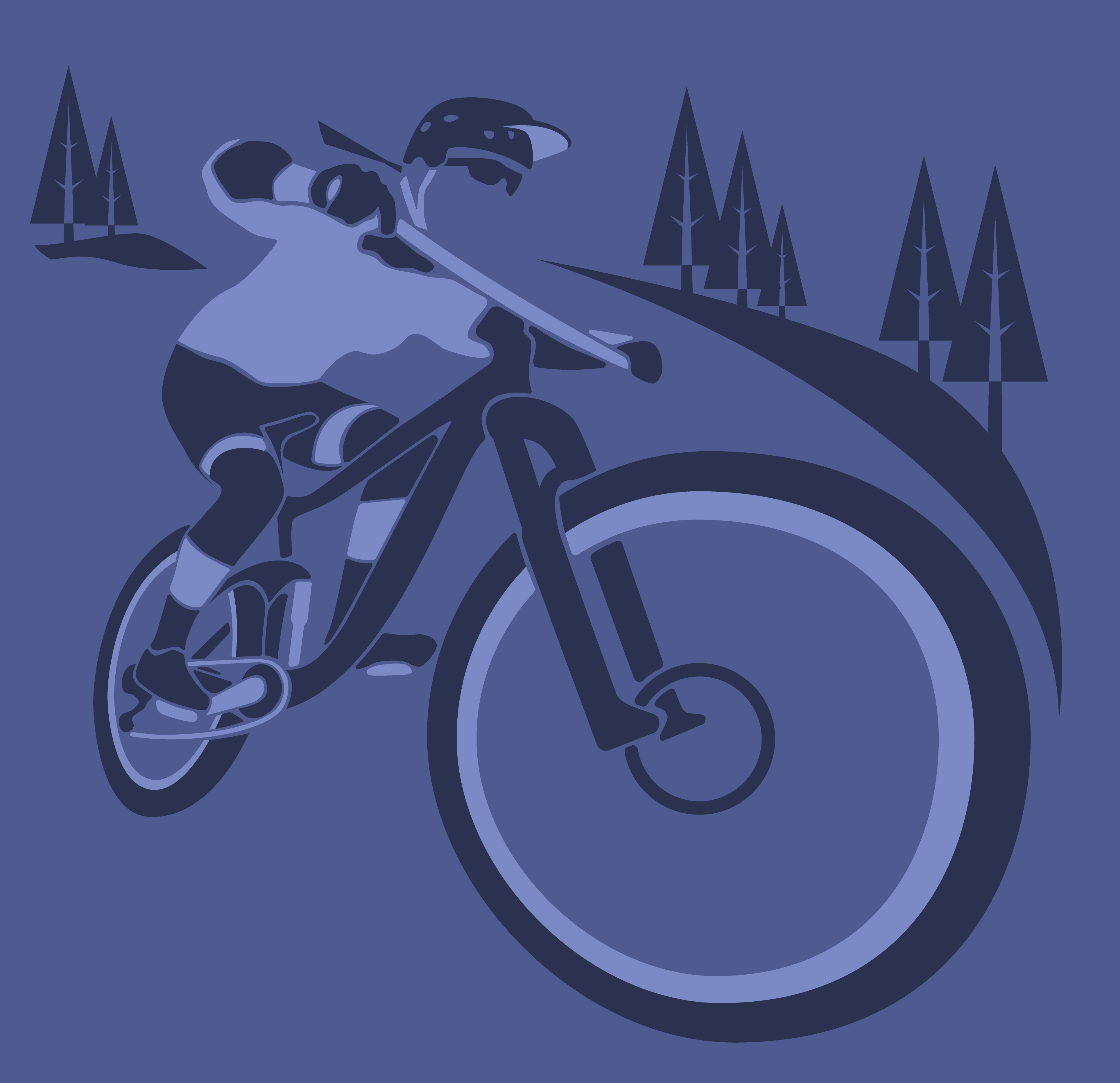 Join us for the CAMBA Women's Mountain Bike Weekend South, at the CAMBA trails in Hayward and Seeley! Open to women and those identifying as a woman.  All skill levels are welcome. Beginning riders will learn basic skills for single-track riding, while advanced riders will expand their skills on the versatile CAMBA trails. Everyone will have an opportunity to gain confidence and have a great time with a group of women who love riding. Instruction provided by regional certified coaches experienced in coaching beginner to advanced riders. Live it up on the sweet trails with food, swag, and fun!
See the tentative schedule below: Note that this schedule is subject to change – all participants will be notified if there are any changes.
Friday, June 10, 2022
Location: Sawmill Saloon, Seeley, WI
4:30pm – 7:30pm –

Check-in, meet your coaches, craft your name plate, enjoy a beverage and appetizer. Menu available to order additional food on your own.

6:30pm – 8:00pm – Our coaches will talk on bike maintenance, how to fix a flat, suspension set up, what to bring with you on a ride, and other good stuff to know.
Saturday, June 11, 2022
Location: Hatchery Creek Park Trailhead
8:30am – Coffee and breakfast treats provided
9:00am – 12:00 pm – Meet at Hatchery Creek Park Trailhead and get with your group! We'll rotate through stations on the skills course, where you'll learn about basic body position, saddle height, how to comfortably go over rocks and logs, negotiate curves, anticipate the trail ahead, ride a pump track and berm course, and more!
Noon – Lunch provided at the Hatchery Park Pavilion at the Trailhead. Group photos.
1:00pm – 4:00pm – Continue to work on your skills, and put them to work in small group rides on the trails at the park. Take part in on-the-trail sessions according to ability.
Location: TBD
5:30pm – 7:30pm – Dinner served (included in your registration). Fun social time with all the participants. Choose your Sunday adventure or learning session.
Sunday, June 12, 2022:
Location: Hatchery Creek Park Trailhead
Breakfast on your own, snacks provided for your enjoyment on the trail.
9:00am – 12:00pm – At Hatchery Creek again, we will have rotating sessions on various skills and fun surprises.  Go for a coach-guided ride on the Hatchery trails and put your new skills into play, and have fun!
NOTES
Registration includes Friday and Saturday dinner, Saturday breakfast and lunch, trail snacks on Sunday, a sweet t-shirt, a full weekend of amazing skills instruction, and more!
Registration: $295
Limited to 56 participants. All levels are welcome.
Lodging is not included with the cost of registration. More information to come on lodging options in the area.
Come on and join us in the CAMBA Women's  and ride away with a bunch of new riding skills!
Email Laurie at lwoodbury@cambatrails.org with any questions.