Thanks to the early warm-up this spring, the Sawyer County Forestry Department was able to give CAMBA the OK to open our trails early. As of today, all CAMBA trails from Mt. Ashwabay up in Bayfield, down to Hatchery Creek and the Hospital Gateway trails are now open. So air up your tires, check your brakes, lube your chains, tighten the quick releases and come enjoy riding through the Big Woods and Endless Trails.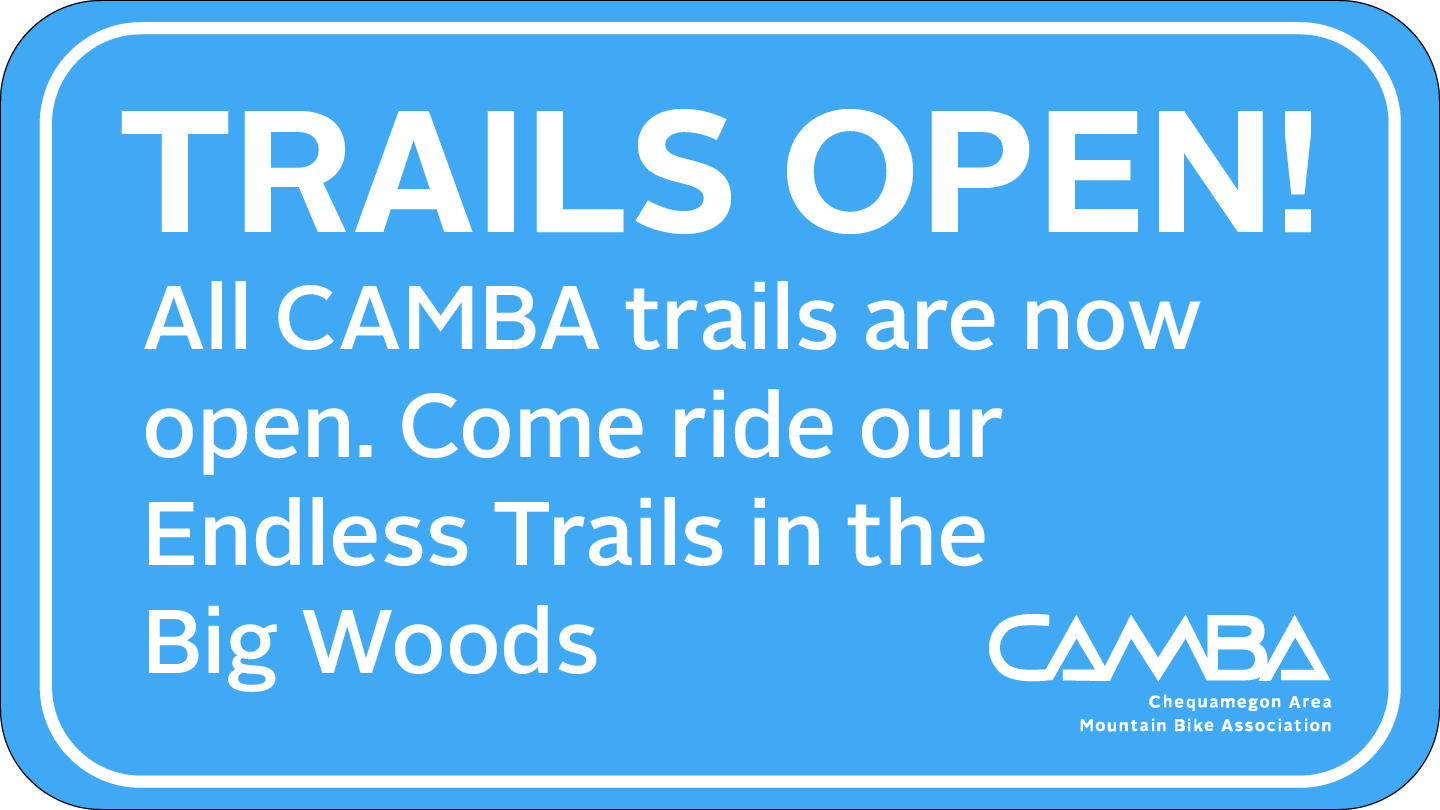 The CAMBA Trail Crew and our stalwart super-volunteer Trail Stewards have been out clearing leaves, sticks and downed trees, but you may run across some trails that have not been cleared yet. If you do, feel free to post a report on our Report a Problem webpage here. Also note that while we have checked the tread on most trails, you may find some that are too wet to ride if it has just rained. The general rule is that if your tires leave a rut, you should not ride that trail.
The Cable Bike Park is also open for fun. Last night it was sunny and 60°F outside, and kids of all ages were ripping it up on their striders and PK Rippers. The park is located on Cable Sunset just west of the intersection with HWY 63.
Of course, if you have any other questions, you can message us on the CAMBA Facebook Page or email us at info@cambatrails.org.